Kawasaki Gas Engines places importance on "Efficient Energy Use", "Eco-friendly" and "Reliable Product Care for Total Life Cycle" as a philosophy of our products. To enhance this philosophy, we have a new title for our products… "GREEN Gas Engines".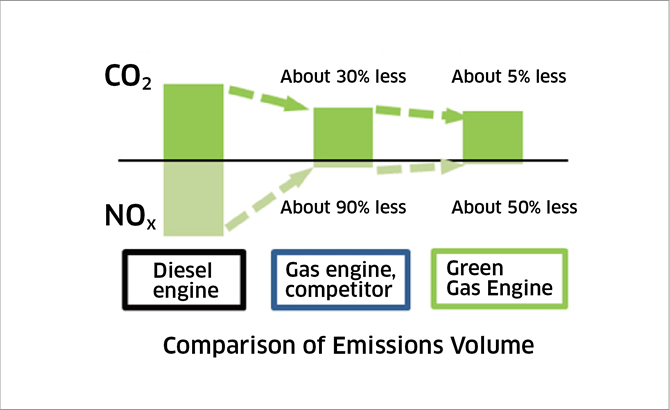 REDUCTION OF ENVIRONMENTAL IMPALE WITH KAWASAKI'S CO-GENERATION SYSTEM!
KAWASAKI GREEN Gas Engine Co-generation systems can be your energy solution as well as the solution for our global environment. With KAWASAKI GREEN Gas Engine Co-generation technology, you can reduce 22,600 tons of CO2 per year compared with thermal power plant with boiler. For your energy and environmental solution, Get Reliable Eco-triendly Energy Now !!!