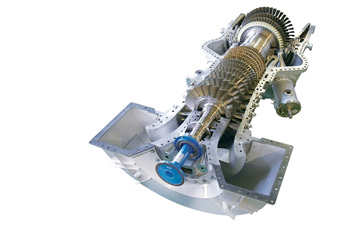 Only special trained KAWASAKI Service technicians guarantee a professional execution of all Service- / Inspection- / Maintenance Agreement works.
The KAWASAKI Gas Turbine Europe Service Department providing complete Long Term Service Agreements for all Gas Turbine Generator Sets.
Within this Long Term Service Agreement or Maintenance / Inspection Agreement, we are able to provide guaranteed availability, fixed boroscope / hot section inspection cycles and overhaul of the Gas Turbine and the Gear Box.
"Our top quality and central based Service Centre located in Bad Homburg / Germany providing our customers for example Modem/Remote access for external diagnostic and a broad technical support if technical problems appear.
Furthermore, a very quick reaction time is provided not only because of general spare part stockage, as well as of the stockage of Spare and Loan engines. "
The in partnership cooporation does not end with hand-over to the customer and start of operation of the Gas Turbine Generator Set. Service and Maintenance will lead this reliable and in partnership cooporation, so that a sustainable cooporation with our customer is warranted, and our customer always have the feeling that he is in good hands!