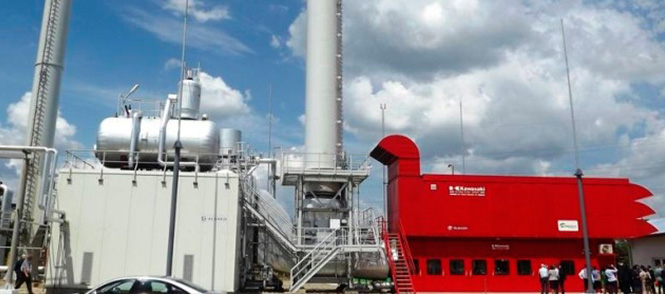 Turbine

GPB80D

Power7.8 MWe

Show product
Chimcomplex of SCR S.R.L. Group already installed a CHP plant in Onesti in 2006.
CHP plant 2 is an EU funded project and Chimcomplex has the intention to produce electricity to supply company`s internal consumers.
Installed is one Gas Turbine Generator Set GPB80D (15ppm version), outdoor installation and natural Gas fuel application.