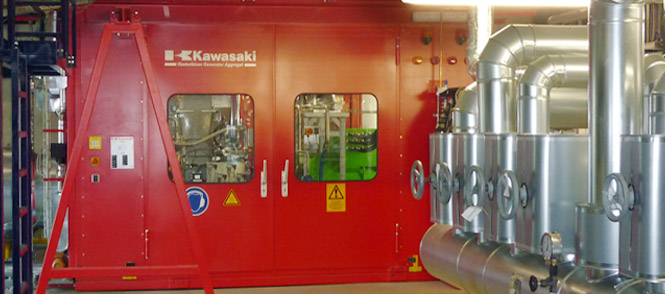 Turbine

GPB06

Power0.6 MWe
Main goal of this research project at Technical University Dresden is to get new information about the following GiD research key points via a high efficient energy plant based on a new, innovative and integtrated gas-steam-process by GPB06:
Performance at power plant
Steam injection for high steam mass flows (optimal positioning, optimal steam parameter, mixing with flue gases).
Influences to the internal flow, operational characteristics and live time of the Gas Turbine.
Influences to operational characteristics and performance of the compressor stage
Water treatment (Method and operation at high temperature levels).
To inject external heat into the power plant process.