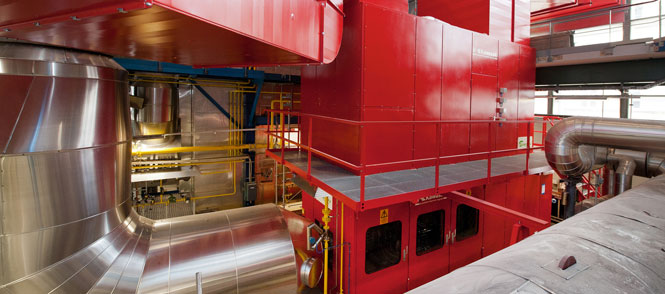 Turbine

GPB17D

Power1.7 MWe

Show product
This is the first order for the GPB17D and the first Kawasaki Gas Turbine Generator Set to be delivered to Switzerland.
The cogeneration system consists of a natural gas-fueled turbine power generation system employing Kawasaki's newly developed M1A-17D gas turbine as well as a gas boost compressor. Boasting an overall efficiency rate of 27%, the system will be used for IWB's regional thermal energy project to be implemented in Basel. It will supply both electricity as well as heat recovery from the gas turbine exhaust system, cutting CO2 emissions while providing a steady supply of power.
Kawasaki will supply the GPB17D Gas Turbine Generator Set will be responsible for procurement of the gas boost compressor as well as assembly, on-site installation and test runs of the Gas Turbine Generator Set. The cogeneration system is scheduled to be delivered in October 2011 before going on line in March 2012.