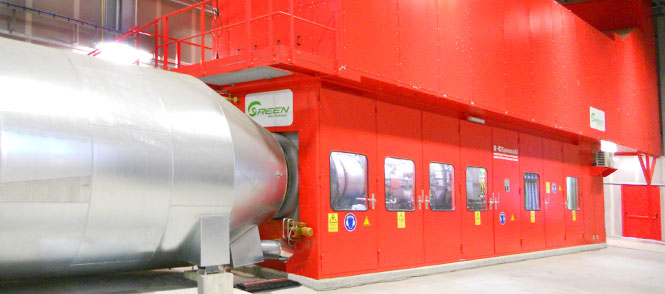 Turbine

GPB80D

Power7.4 MWe

Show product
Company Sedamyl intended to replace an existing old Gas Turbine via one KAWASAKI Gas Turbine Generator Set GPB80D.
The produced electricity is mainly used for Sedamyl`s internal operation process, while the surplus electricity will feed the local public grid. The generated steam by means of using the exhaust heat of the Gas Turbine will be provide to different applications for food production.
KGE has realised the complete erection, installation and commissioning of the Gas Turbine Generator Set GPB80D. Additionally to the agreed Long Term Service Agreement, KGE was responsible for test runs and specific compliance tests after hand over.
The M7A-03D Gas Turbine for Sedamyls CHP-System was the first installation with the brand new developed DLE combustioon system at this time for lowest NOx emissions. With this system, the world wide lowest NOx emissions of max. 15ppm (@ 15% O2) can be guaranteed!